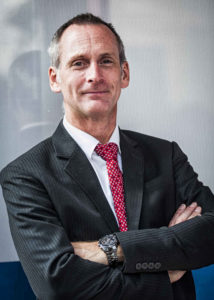 Kevin Stansfield
I have lived and breathed business all my life, starting as a child with parents who both owned their own businesses, and so I saw first-hand the successes and challenges that are part of everyday life for business owners.
After college, I followed in my father's footsteps and became a Chartered Accountant. Over the following years, I worked with many businesses, big and small, helping them to grow and transform, and realised that this was where my passion lay, and where I could have the greatest impact.
I therefore left my Finance Director role and returned to education, studying for an MBA at University. After much research into the franchise, I became an ActionCOACH business coach in 2005. Since then, I have worked with hundreds of business owners in Hampshire and further afield, helping them to grow and improve their businesses and get more enjoyment in their lives.
As one of the UK's top business coaches, mentors and trainers, my passion is to help business owners and senior executives to realise their full potential and take their businesses to the next level of success. I only wish I had been able to do the same for my parents.
Our #1 focus is to help business owners grow their business and achieve their goals
The team at ActionCOACH Solent have worked with over 250 local businesses in the South of Hampshire. We are proud to have helped these brilliant business owners to achieve an average increase in profit of over 47%. But really, we are just getting started! If YOU are serious about growing your business, we can help you achieve that, and so much more!
"... we wouldn't hesitate to recommend them"
We've worked with the team at ActionCOACH Solent a number of times over recent years and always find their guidance reassuring that we are doing the right thing - we wouldn't hesitate to recommend them

Adrian F
"Probably the most helpful workshop so far"
Marketing can cover so many areas and end up a little daunting but the workshop was structured well and it was made better with the input from others there. We're all doing it day in day out, so being able to understand what other businesses are trying to do and feeding back is useful. Came away with some useful ideas.

Phil M
As a small business owner I found the workshop extremely useful, with plenty of advice that I could easily apply to my own marketing and sales strategies. A relaxed atmosphere (with plenty of coffee and biscuits!) also made the afternoon more enjoyable. Thoroughly recommended.

Ben S
"... would happily recommend to any business owner"
My business today is almost unrecognisable from when we started working together, and ... I'm proud of what has been achieved and grateful for your input and direction in getting me on track and helping me learn to focus on the important rather than the urgent tasks. I would happily recommend any business owner ... to TAKE ACTION TODAY and get in touch with you immediately!

Rupert W
An introduction to ActionCOACH Solent covering who we are and what we do.
ActionCOACH Solent
Operating from our bespoke training and coaching facility in Southampton, Hampshire, at ActionCOACH Solent we offer business coaching, training, mentoring, advice and support to a wide range of businesses, from small owner-managed organisations to multi-million pound companies with large management teams, and from start-ups to businesses being prepared for sale.
Our passion is helping business owners to have better lives by being more successful, making more money and having more time to spend it! But it isn't all about the money. A key part of the work we do with our clients is helping them to clarify their dreams and goals for the future and make a plan to achieve those dreams and goals, whatever they may be.
We invite you to come along to one of our events and see how being a part of the Action community can benefit you and your business.
Get In Touch
How Can We Help You?
Send a message
Contact info
ABC - ActionCOACH 7-9 Market Buildings
High Road
Southampton
Hampshire
SO16 2HW